Homes for Sale in Sherman Oaks
Sherman Oaks
Sherman Oaks is an affluent neighborhood in the San Fernando Valley region of the city of Los Angeles, California. It has two city parks and a senior center. The neighborhood includes eight public and seven private schools. There are about 21.8 students per teacher in Sherman Oaks. Sherman Oaks is 8.1 square miles.
The population in Sherman Oaks is approximately 29,176 and the median home value is $700,000 with a total of 25,255 households. The area of Sherman Oaks is relatively urbanized, with commercial skyscrapers along Ventura Boulevard as well as scattered throughout.
Sherman Oaks was one of the first Valley communities to experience intensive real estate development. Anticipating the development of the Los Angeles Aqueduct in 1913, Los Angeles Suburban Homes Co. purchased 47,500 acres of the southeast Valley in 1910. In 1911, a subdivision map called Tract 1000 was filed with the county. From that parcel, one of the partners in the company, Gen. Moses Hazeltine Sherman, bought 1,000 acres for himself. In 1927, Sherman subdivided the property and sold the land for $780 an acre.
One of the amenities of life in Sherman Oaks is the Van Nuys/Sherman Oaks War Memorial Park located at 14201 Huston Street, Sherman Oaks. The park is operated by the Los Angeles City Department of Recreation and Parks and offers a great variety of activities year-round for pre-school age children to retired adults. One building on the west side of the property is devoted to activities for senior citizens.
The main commercial shopping district was established in 1999 and is known as "The Village at Sherman Oaks". This unique shopping district is the heart of the commercial area in Sherman Oaks.
Search our extensive database of homes in the Sherman Oaks area. Whether you are searching for a condo, townhome or home our extensive database of real estate listings provide the most comprehensive property details.
Sherman Oaks Homes for Sale
Looking for Sherman Oaks homes for sale? Search our local listings database for access to listings in Sherman Oaks and surrounding areas. Whether you want to buy or sell Sherman Oaks, California real estate, you can browse through properties or find a wide variety of real estate resources available on this website.
Sherman Oaks Real Estate Agent
If you are looking for a Sherman Oaks REALTOR®, choose The Foggs! As your Sherman Oaks real estate agent, The Foggs can assist you with all of your home buying and selling needs. We can provide you with access to the local listings database and offer our experience and knowledge to make the home buying or selling process easier for you and your family. Contact The Foggs today to get your home search started!
4951 Cedros Avenue
Sherman Oaks, CA 91403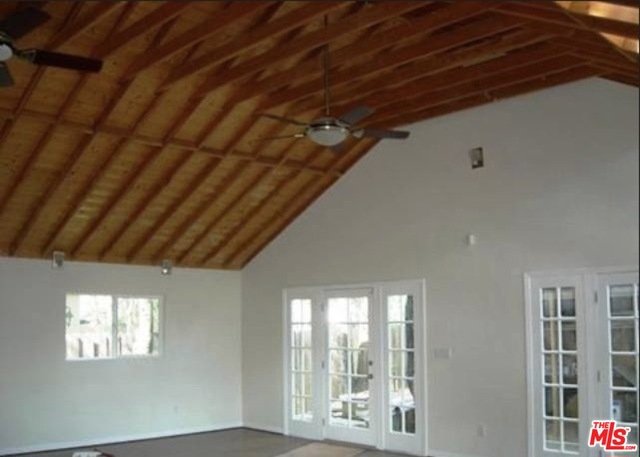 Property Type
Single Family Residence
This beautiful one story home boasts high vaulted ceilings, hardwood floors and French doors. The open floor plan provides excellent flow from the large great room to the gourmet kitchen and provides easy access to the outdoor living space. The master bath has a jacuzzi tub and large closets. Outside is a fireplace and fountain situated near slate walkways leading to lush gardens. Within walking distance of excellent shops and restaurants.
3600 Dixie Canyon Avenue
Sherman Oaks, CA 91423
Status
Active Under Contract
Property Type
Single Family Residence
Timeless masterpiece of elegance and comfort with beautiful proportions of a sprawling and rare approx. 6,800 sq. ft. single story gated private estate with spectacular unobstructed 280 degree city views from every room, pool, yard and motorcourt. Approx. 49,220 sq.ft. almost all flat lot perched high above the street. Extraordinary quality custom build with French oak floors throughout, solid marble and limestone baths, Kalista master soaking tub and fixtures throughout, top- of the-line appliances with one of the largest and most inviting eat-in family kitchens, 3 antique French stone fireplaces, oversized saltwater pool, full home solar energy system, slate roof, stone terraces, French limestone paver motorcourt and 4-car garage. State-of-the-art audio/video controlled by Crestron remote and high end camera surveillance system with endless thoughtful details and uncompromised quality of an era past.